The high-end Detroit condo/loft market, which did not exist five years ago, is developing into one of the hottest, most valuable real estate markets in Michigan.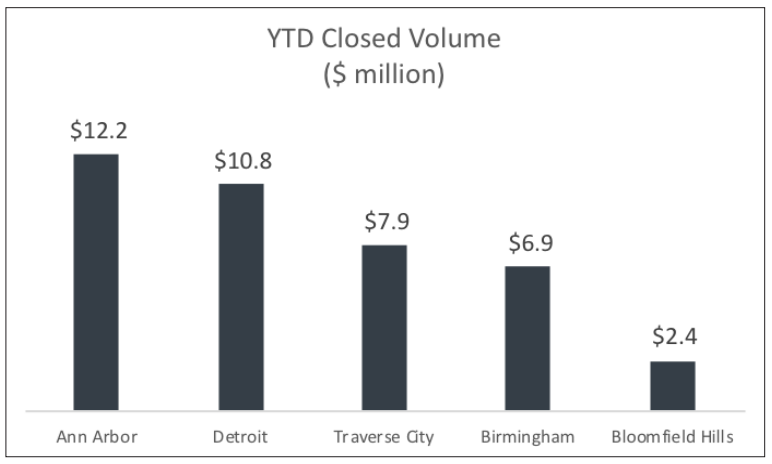 In 2013, only one Detroit condo sale exceeded $400k. That property sold for $440k ($177 per square foot). Twenty Detroit condos closed over $400k between January 1st and April 30th, with an average price per square foot of $350.
Comparing the Detroit luxury condo market to other luxury (over-$400k) condo markets around the state, year-to-date, Detroit ranks 2nd for closed units, price per square foot and closed volume.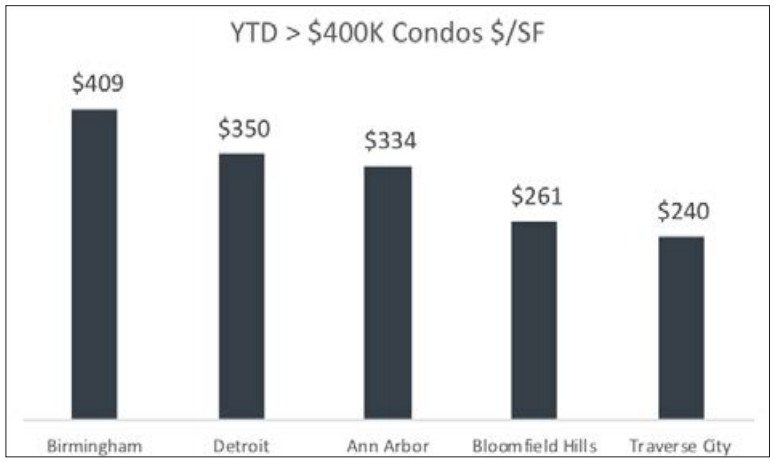 Detroit is second behind Ann Arbor in both closed units and dollar volume and second behind Birmingham in price per square foot.
Who would have guessed a few years ago that at $350 per square foot Detroit's luxury condos would have higher price per square foot values than most Birmingham and Bloomfield Hills homes?
An insatiable demand, combined with new developments, is largely responsible for the rapid market growth and increasing prices. Of the 56 active units available on May 1st, 16 were new construction units. Most were not yet completed. Twenty-six of the thirty- six units currently pending have build dates of 2018 or later.
With 36 pending sales and 20 already closed, expect Detroit's 2018 luxury condo numbers to more than double last year's total of 32 units. The final numbers will be significantly impacted by the number of new construction units that come online in the next few months. Expect to see more than 60 over-$400k sales and a sales volume approaching $35 million. In the past 5 years, Detroit's luxury condo market has gone from virtually non-existent to one of the most sought-after markets in the state.